About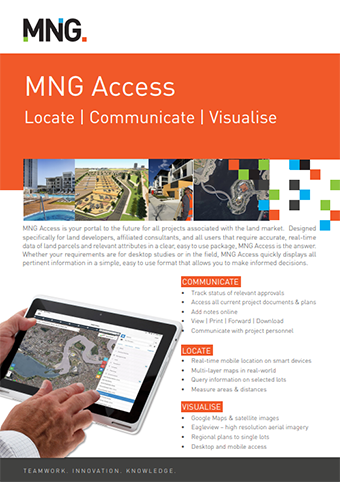 MNG Access is your online portal to track the status of all your projects in real time. MNG understands the power of information, whether you are in the office or in the field your survey documents are available at your fingertips via MNG Access.
MNG Access comprises two primary components; a database which allows you to access documentation and plans relating to your projects; secondly a multilayered mapping system to visualise information pertaining to land development. Smart filters can be applied to the database, and a query function on the maps to report on active layers on any selected land parcel.
MNG recognises the importance of land tenure and has absolute commitment to their clients in obtaining Land Titles. MNG Access is the only software product designed specifically for land developers and affiliated consultants to track in real-time approvals from relevant authorities required to release Land Titles at the earliest possible time.
MNG Access is accessible within an internet browser or by downloading the dedicated iOS Application.

Features
COMMUNICATE
Track status of relevant approvals
Access all current project documents & plans
View | Download | Print | Forward
Development & approvals tracking
Communicate with project personnel
LOCATE
Real-time mobile navigation
Multi-layer maps in real-world
Query information on selected lots
VISUALISE
Google Maps & satellite images
Multi-layer maps in real-world
Desktop and mobile access
Real-time mobile navigation

Lot Queries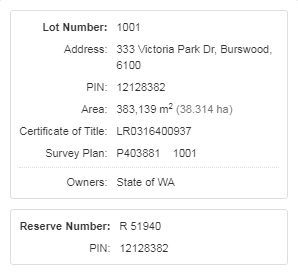 MNG Access allows you to view pertinent information on land parcels with their Query function. MNG has sourced relevant information to allow land development professionals to make informed decisions with a simple easy to use interface.
Lot number
Land area
Location
When additional mapping layers are activated the Query Function will then also display information including
Owners & sales history
Certificate of Title
Planning schemes
Soils types